ERIKS is your place to be
If you are looking for high-quality from reputable manufacturers, ERIKS is the place to be. ERIKS offers a wide range of DIN and ANSI valves and accessories. Many of our products are available from stock and can be adjusted to your specific wishes in our local workshop. For example valves can be assembled with actuators, positioners, limit switches etc.
Whether supplying valves for a new plant or for refurbishment of existing equipment, ERIKS is committed to provide the solution that fits around your needs. Partnering with ERIKS will ensure you high quality material, application know-how and a service oriented approach.
Our business incorporates numerous group companies in multiple countries around the globe. We have a dedicated local team with national stocks and the support of worldwide ERIKS network, so you can get the parts you need, when you need them.
Our hallmark is quality. From design to testing; from supply to afterservice; from manufacturing to innovation, ERIKS is entirely focused on providing you, the customer, with excellence in all that we do. We ensure that semi-conductors, drilling companies, vessel repairers, (petro)chemical plants, utility suppliers, food manufacturers, pharmaceuticals and other key industries function effectively by supplying only the best materials available on the market.
ERIKS is committed to keep your site at full production
Our aim is to build long-term working relationships so that you get the product you want, when you want it, at the right price and with superb services. Our extensive stocks and flexible logistics systems can provide you with considerable savings.
Quick supply and valve automation We hold extensive stocks of valves and instrumentation, that can be dispatched same day to meet your requirements. ERIKS ensures you of the highest level of availability to keep your operation working. With over 75 years of experience in the valve business, ERIKS has all the knowledge needed for valve automation. In our state-of-theart workshop our well-trained technicians assemble and test valves with all kinds of automation accessories.
Supply chain solutions
▪Are you planning to reduce your procurement costs? Do you want to reduce your Total Cost of Ownership once and for all?
▪Are you looking for a solid partner who can help you achieve these goals?
Ball valves
Superior valve solution with wide-ranging applications
Ball valves take a lead role in the valve industry. The high flow capacity
coupled with being very simple to mechanise makes ball valves ideal for many applications where an open/close facility is required.
ERIKS supplies ball valves for all uses ranging from brass valves suitable for simple application to flanged stainless suitable for corrosive media. Special valves can be supplied on request.
Ball valves have many advantages
▪Able to control high-pressure, high-flow rates
and high-temperature
▪Simple and high-quality construction
▪Excellent price/quality ratio
▪Broad applicability
▪Maintenance friendly
Gate & globe valves
Versatile, easy-to-use valves on which you can build
Gate and globe valves are suitable for all kinds of process applications. These valves are suitable for all types of media, such as oil, gas, steam and corrosive liquids, making them a versatile selection.
Gate and globe valves are a good choice for applications that do not need to be frequently turned on or off. Manufactured from a variety of materials making them suitable for all types of media and these valves can be modified to customer's requirements.
Each valve has its own advantages
▪ Gate valves are easy-to-use, have minimal pressure loss, high flow rates and ability to seal tightly
▪ Globe valves has quick acting design, excellent and precise throttling ability for high pressure systems
Check valves
Reliable self-activating valves
Check valves have the purpose to prevent process flow from reverting in the system which could damage equipment or upset the process. Check valves are installed in virtually every industry.
Check valves, like gate and globe valves, are suitable for all industrial process applications. Our check valves are designed in piston, ball and swing types.
The silent check valve
Dual-plate check valves
▪All purpose non return valve that is stronger, lighter and
smaller than the conventional check valve, offers the twin
advantages of no water hammer and non slam simultaneously
▪Wafer type in sizes 2"- 12"
▪Pressure rating: ANSI 150/1500
Butterfly valves
Compact design and quick operating valve with broad applicability
The compact design and the suitability for high flow rates make butterfly valves a high valued solution for many industrial applications.
Through the simple construction and the great variation in materials, butterfly valves are broadly applied for various media such as water and air, but also chemical and corrosive media. Butterfly valves are used for open / close or simple regulating purposes.
The advantages of the butterfly valve
▪Quick acting capability
▪Broad applicability, suitable for neutral and corrosive media
▪On/off and throttling design
▪Compact, lightweight design
▪Low pressure loss
▪Maintenance friendly and easy-to-use
Diaphragm valves
Reliable solution for leakage free and trouble free valve operations
Diagraph valves are especially suitable for aggressive media and 100% shutoff operation.
Diaphragm valves have evolved to handle more fluids, gases, solids, and powder than any other type of valve. A wide choice of materials are available and a flexible range of operating methods have been developed to satisfy your needs.
Diaphragm valve advantages

▪100% shutoff tight
▪Suitable for chemical and corrosive media
▪Resistance to corrosion, abrasion, contamination
▪Trouble free operation, easy-to-use
▪Maintenance-friendly
▪Minimal pressure loss
The high-performance valve for aseptic
and sanitary processes
Saunders HC4 diaphragm valves
▪Saunders HC4 diaphragm valves and machined block valves
▪Maximum product purity and integrity
▪Fully complies with all international standards for toxicity and purity as defined by regulatory bodies such as FDA, USP and ISO
ERIKS options are many
Next to our ball, gate, globe, check, butterfly and diaphragm valves, ERIKS offers an extensive range of other valves with a large variety of materials, measurements and pressure stages.
For critical applications where zero-leakage is required
Double block & bleed valves (VE®)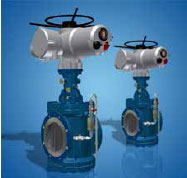 ▪ Substitute the principle of two in-line valves with a drain and or bleed valve
▪ Particularly suitable for tank storage, multi-product manifolds, metering stations and aviation & marine fueling stations
▪ Created an optimum seal without causing any abrasion and wear
Compact valve that excel in extreme pressure applications
Safety relief valves (ECON & Seetru)

▪ Safeguards your installation against extreme pressures
▪ Up to 250 ˚C and 500 bar
▪ Wide variety of connections; NPT, BSP, flanged
▪ Body material: bronze, brass, stainless steel
Protect your process equipment

Y-strainers (ECON)
▪ Most common strainer type, suitable for many industrial applications
▪ Connection: BSP female threaded, DIN flanges, ASME flanges, socket/butt welding
▪ Pressure rating: PN 6/40; ANSI 150/600
▪ Body material: bronze, carbon steel, stainless steel, cast iron, ductile cast iron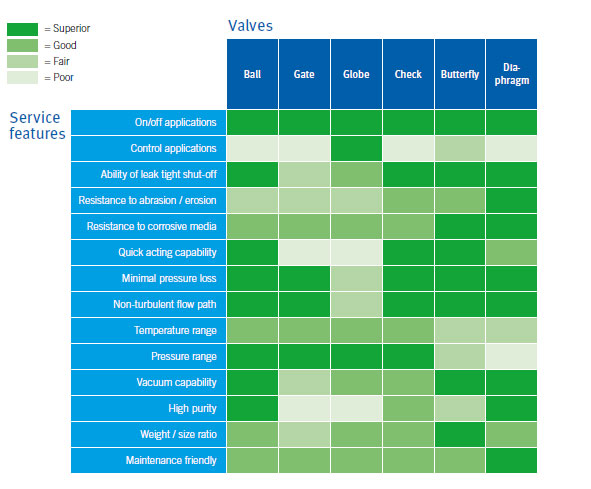 Information provided is indicative only. Additional considerations such as material, sizes, pressure classes and constructions must be considered. Our sales team will be delighted to provide detailed, technical advice.
ERIKS eases your process control
ERIKS offers a broad range of instruments for measuring, monitoring and controlling level and flow. All are supplied according to international standards. Most products can be adjusted to your specification.
Ensure precision with valve automation
Actuators
▪Actuators play a major part in automated process control
▪Valve actuators with accessories as limit switches, valve positioners etcetera take an increasing place in process and operating systems
▪ECON and AMG pneumatic and electric operated valve actuators for all type of valves available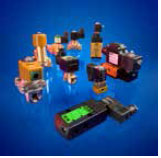 For applications where remote control is desired
Solenoid valves
▪Solenoid valves are used to control the flow liquids, gases and steam in a positive, fully closed or fully open mode
▪Offers fast and safe switching, high reliability, long service life, good medium compatibility, low control power and compact design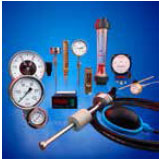 Many options to ensure fluid control
Measuring and control components
▪Flow and level measuring and control components; mechanical and electronic instruments such as level gauges and gauge integral switches
Quick & easy inspection throughout your system
Sight glasses

Transparent tube type to observe the level of liquid

Flat glasses, domed glasses and reflex glasses

Connection: BSP, DIN flanges, welded

Body material: brass, bronze, cast iron, carbon steel and stainless steel